A unique custom website (or shop).
have it made?
We can already hear you thinking: Why should I have my WordPress website made by you? We understand this, the choice is simply huge. But just read on and we'll tell you why.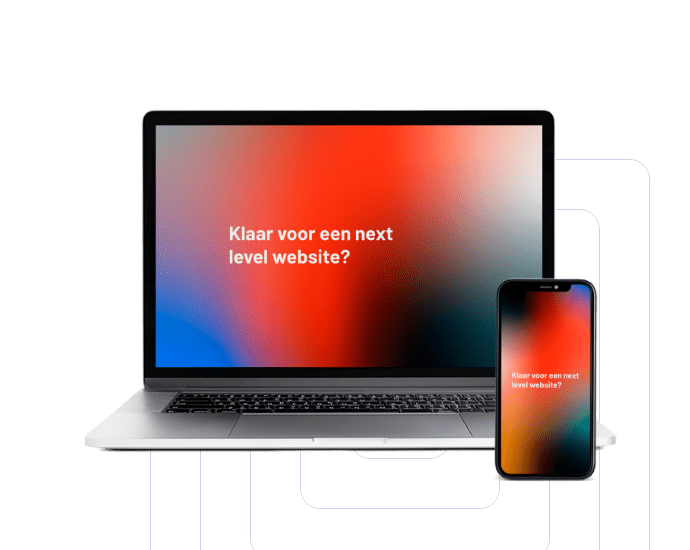 Our method
We are a small team that is really there for its customers. In short: we make WordPress websites that are truly unique. No template work, just a website that suits your company and target group. 
1. Strategy
We always start with a strategy session and phase. We will discuss your ideas and target group with you. We translate this into a strong strategy.
2. Wireframes
Then we will sketch the skeleton of the website. Here we think about the user experience and information flow of your website.
3.Design
Your new website must of course also look slick. Our designers are ready to make your technique rhyme with a beautiful front. 
4.Development
We take this completely off your hands. If desired, you will also receive a nice front-end editor from us. That makes editing afterwards so much easier.
5. Live!
Bam, here we go. Are you (hopefully we are too, but that's less important) satisfied? Then it's time to launch your site. Whether you have your own hosting or not, we will help you with this. 
Easy to edit.
Websites we design have many built-in features that are very easy to use.
100% unique design.
Have a WordPress website made with a design that looks attractive as well as being functional, informative and user-friendly.
User-friendly interface.
With the simple page builder it is very easy to adjust the texts and images of the website.
One pager
+ Unique design
+ One page
+ Contact form
€799,-
Unique company website
+ Unique design
+ Multiple pages (max 5)
+ Contact form
+ 1 custom post type (blog, vacancies, etc…)
+ SEO check on texts
€1500,-
Premium
+ Unique design
+ ∞ number of pages
+ Various contact options
+ ∞ custom post types
+ SEO written texts
+ Photo and video on location
+ Custom artwork
+ And more…
From €2000,-

Knowing more?
Contact us. Boris is happy to talk to you!