Your strategy & campaigns by Korma
 have it made?
Setting up a good marketing campaign is complex. Together we will look at which information is shown to which target group and through which channels.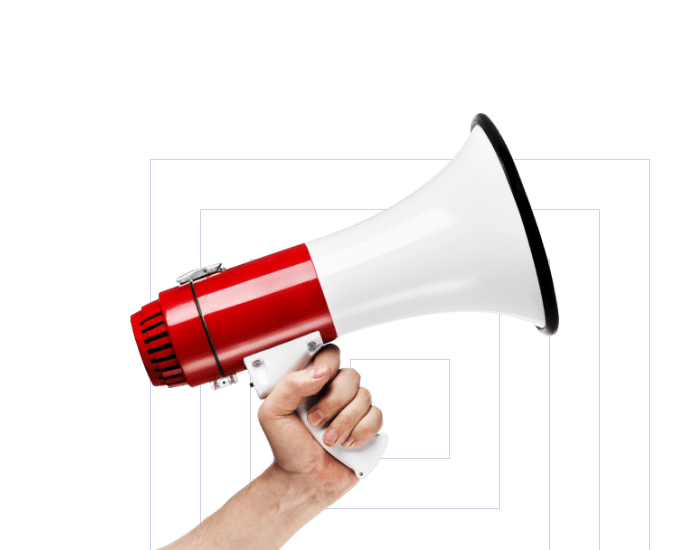 Emperor of campaigns, king of content.
Every stimulus that your target group is exposed to influences the attitude towards your organization. We are very aware of that. We are therefore very precise in selecting the channels and content of the campaigns.
Content consists of more than just Facebook messages or news articles on your website. Content is alive. This information strongly depends on your target group and your employees. We can set up, develop and evaluate complete marketing campaigns for your organization.
We offer you the option of taking the content completely out of your hands. Perhaps only Facebook advertisements are sufficient for your organization, perhaps you will approach your target group via LinkedIn. Whatever the channels become, together we will see which ones best suit your goals.
Search engine optimization and advertising.
Search engine marketing is one of the most effective ways of online marketing. Both SEA and SEO can provide huge results. Yet a good SEO strategy is a complex process. The algorithm written by Google is complex and keeps improving itself. Once at the top of the Google results, there is no guarantee that you will stay here. There are different ways to be found online. By optimizing your page, Google can index your website highly. Nowadays, however, it is often at least as effective to place well-designed ads on Google. Together we will determine what is most effective for your organization.
Extensive market research.
Supplement with advertisements.
It also remains a challenge to pay as little as possible for the optimal result, Korma naturally strives for this. Honesty is our top priority. That is why we want to make the Adwords ad sets as clear as possible, so that you can see the results quickly and easily. Stay one step ahead of the competition and let Korma's SEO specialists advise you.
Clicks and conversions.
Ultimately, investments are made in marketing to get more results. A sleek website, fun social media expressions or mailers are of course not the end goal. Through our conversion optimization we ensure that your website visitors behave the way you want them to.
Just like students in the classroom, you can teach consumers certain things on a website. With conversion optimization it is important that the consumer is taught to perform certain actions. Examples are, for example, registering for a newsletter, buying products online or contacting your company by telephone.
1. Zero measurement.
We analyze the current click behavior on your website, search engines & social media.
2. Action plan.
Together with you, we will look at the points for improvement and draw up a plan of action.
3. We get to work.
We will work on the various channels to make the necessary adjustments.
4. Conversion Optimization.
Your customers get a better experience on your channels and are more likely to convert. Everyone happy.
Korma can cause your bounce rate to drop significantly. The main way to achieve this is to influence click behaviour. Always give the consumer the choice to click through, but never give them too many choices. We find a balance in this and work it out professionally.

Knowing more?
Contact us. Boris is happy to talk to you!