How do you create a style guide?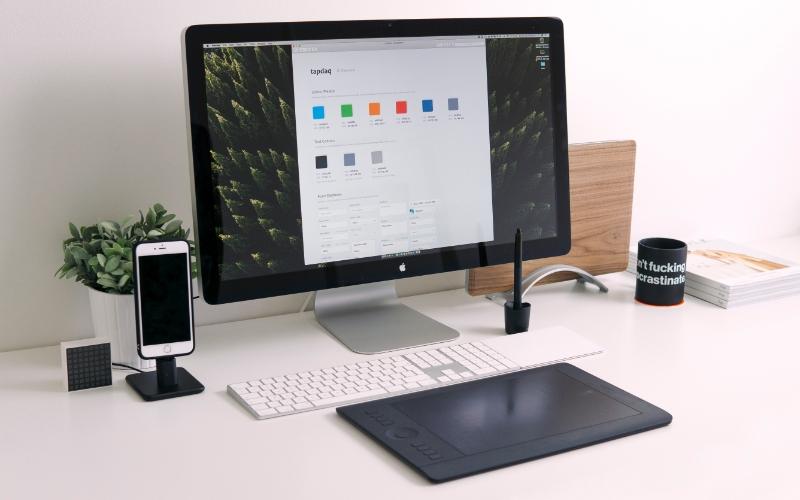 As a company, brand, person, etc. you do not want to appear all over the place. You want to be recognizable to your audience and be consistent in what you show about yourself or your company. How you can get that same recognisability every time is through a design style guide. A style guide is a set of standards, principles and rules that every developer or designer must follow to improve the product's digital presence.
Short tips
To start, I will go through some short tips and tricks with you that you need to know if you want to create a style guide.  
First design the product and then the style guide.

You need to connect with the front-end developers.

Ensure consistency across all pages while incorporating the company's purpose and customer needs.

Add all possible details, for buttons, titles, links, exceptions, corner cases, and so on. The principle of less is more does not work here.

Don't let developers customize styles based on personal preference. Make sure they follow your design documentation.

Promote your style guide as much as you can. Keep your teammates up to date with all the updates you have.
How do you create a style guide?
A competent layout has a solid structure behind it with a fully responsive and reliable grid, aligning the content appropriately. 
To set up a grid, you need to take into account certain mandatory aspects such as container, units, number of rows and columns, margins and gutter. Developers are mainly interested in the functionality of the product, so all your elements must be placed correctly, without affecting the layout.
Whether it's black, white, or another color that inspires you, the white space represents the empty space between the elements of your designed site. Take advantage of your space by really using it and don't try to squeeze or distribute your content. Find the middle ground; white spaces give an elegant and peaceful note that relaxes the eyes while emphasizing the main message.
Start by extracting the colors, both primary and secondary, onto light and dark backgrounds. For a tidy look and an inspiring result, make sure they look perfect paired alone.
Correctly constructed typography provides the basis for creating a harmonious style guide. If possible, stick with one or two fonts to give your text great readability, clarity, and consistency throughout all pages. Be sure to enter the details such as hierarchy, weight, line height, letter spacing, and examples of use in your product.
It may take some time to search and choose the right images for your site, but if everything is right, the result will be spectacular. Invest time in the search process because images convey emotion and connect the user on a visual level.
Don't have the budget to buy photos? No problem, check out sites like Unsplash. Make sure that the images also add to your product and fit within the style guide. For example, you can check whether the color scheme suits it, or you can adjust it with a photo editing program.
Designing the components of your product can solve common problems such as navigation, CTA buttons, form elements, notifications and so on. Enhance your style guide by adding these useful elements that create consistency and give a better overall look. Each of them has its own personality, its own rules and properties that can communicate both individually and together, as part of an evolving system.
Ready for the next step?
Contact us!