Apply for leave quickly and easily
Let your employees request leave as quickly and easily as possible via the mobile app. Where employees can view their current balance of leave hours in one overview, submit new leave requests and view previous leave requests.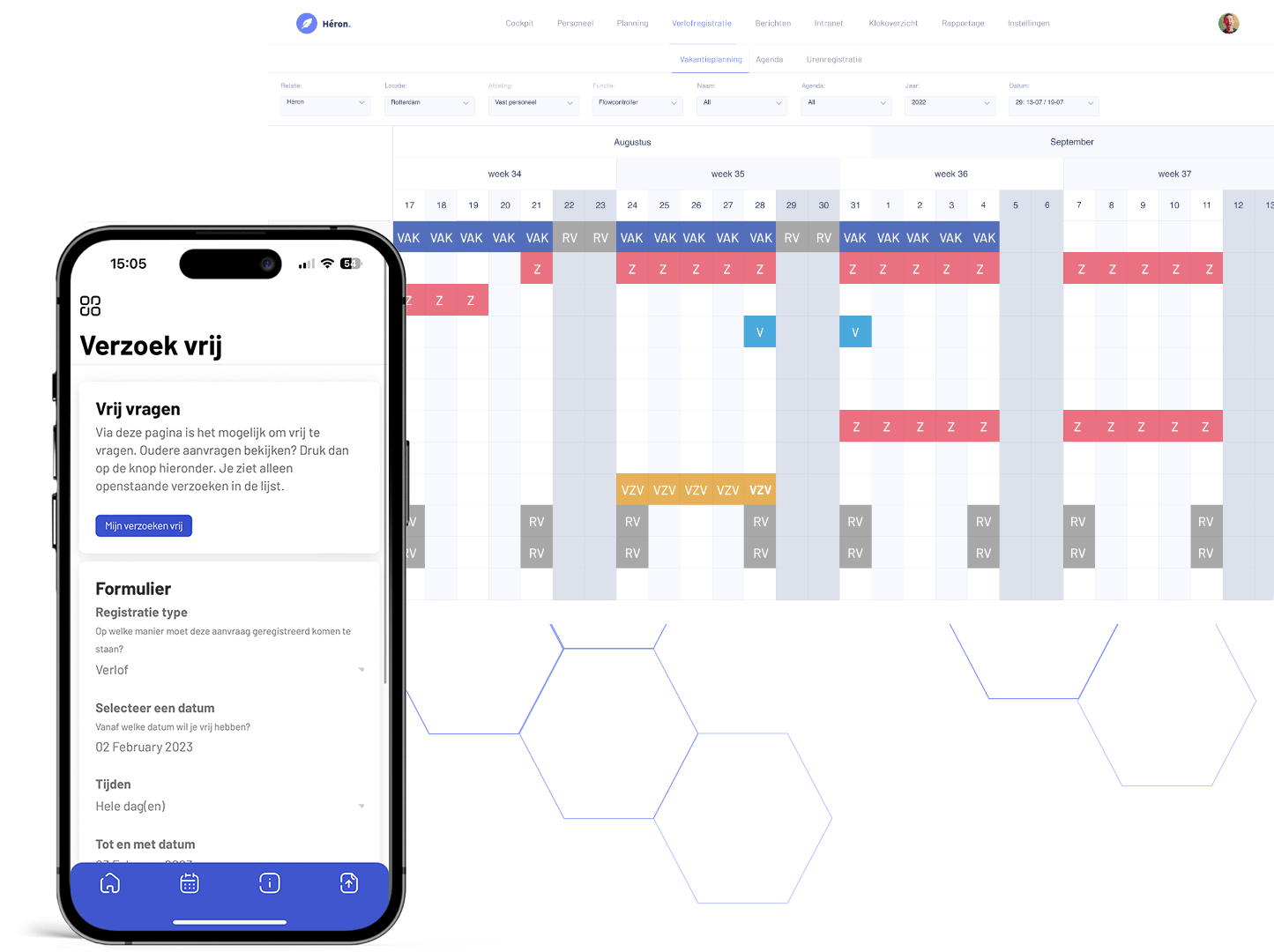 Reviewing leave requests has never been easier
Thanks to the present leave card, managers/ back office employees/ management have quick insight into the leave balance and previous leave requests of employees. This makes assessing the application a piece of cake, when the application has been assessed, the applicant will immediately receive a notification.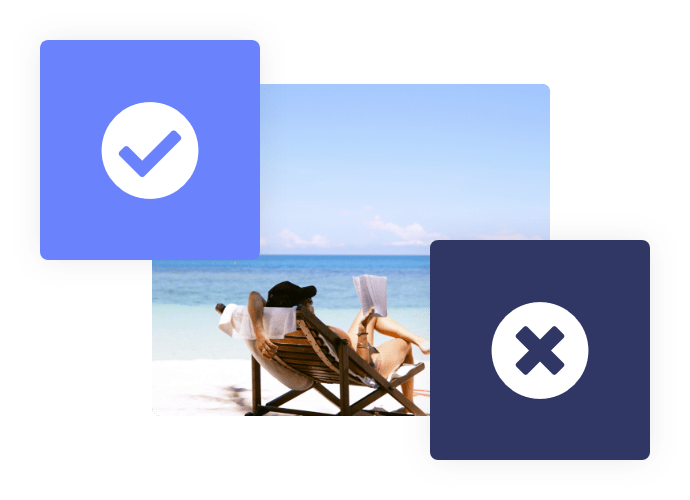 Leave requests, that's how it works
Employees can submit a leave request through the app.
Designated employee(s) within your organization will receive a notification of the request.
This employee(s) assesses the application and approves or rejects it.
Employee receives a notification (in his app) as soon as the application has been reviewed.
In accordance with collective labor agreement
Your leave registration is always in accordance with the laws and regulations applicable to your organization. The Working Hours Act lays down regulations regarding working and rest times, with exceptions or additions to this in some collective labor agreements. All relevant laws and regulations can be implemented in our leave registration software, so that your planning always corresponds to the Working Hours Act and the collective labor agreement applicable in your sector.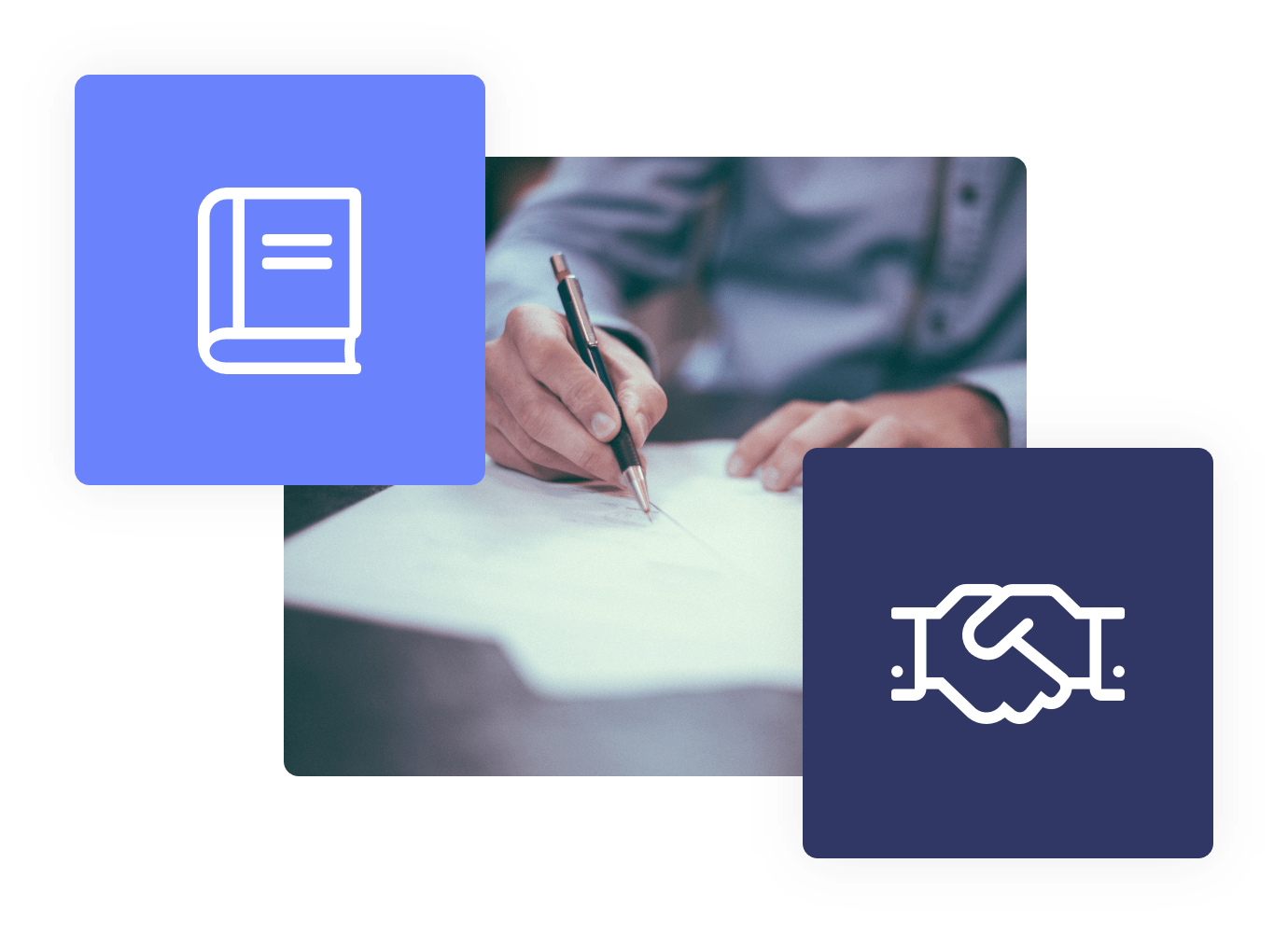 Talking about the possibilities?
Request a demo or contact Joris!